2018 INTERPHEX JAPAN, June 27-29
2018.06.25(Monday)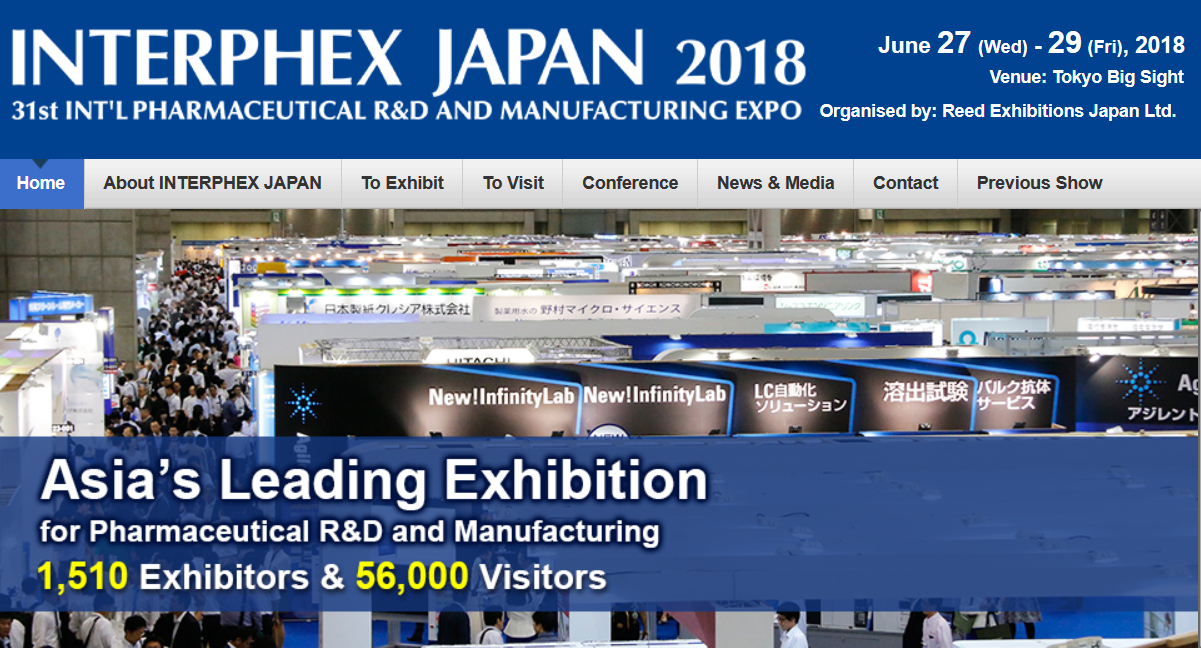 Location : TOKYO BIG SIGHT (with physical address of 3-11-1 Ariake Kouto Tokyo, 135-0063 JAPAN
Period : June 27-29, 2018
EYELA booth : #E20-20 in Hall 1
More information : http://www.interphex.jp/en/Home/
EYELA spray dryer has been version-up as SD-1010. 
Anti-dropping mechanism has been installed for Evaporator.

EYELA spray dryer run with heat giving to sample by installation of hot plate unit.

Drain-included container set enable samples such slurry etc. to use-up to the bottom.
Please come to EYELA booth as we show you running on site.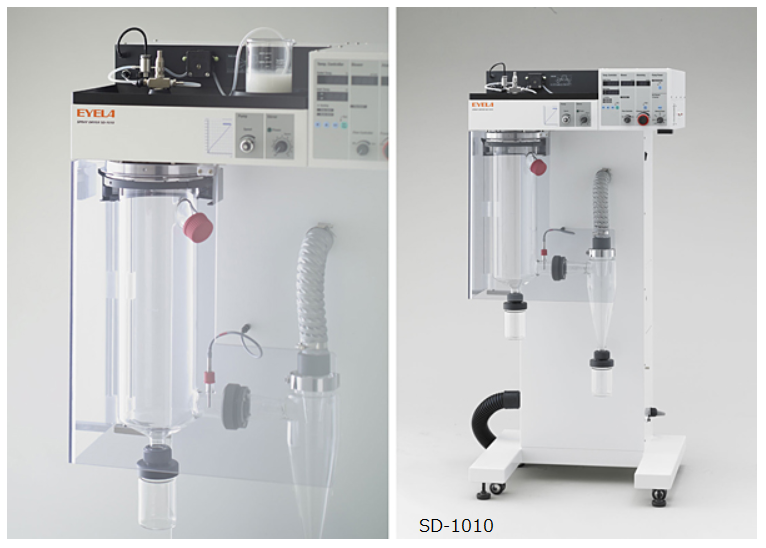 More attractive products,
An Incubator which has while LED light for light acceleration test and degrading test for food, beverage, cosmetics, raw materials. (FLI-2010H-LED)


A freeze dryer which dry large 10L sample at a time for semi-plant use.(FD-551R)

Micro-weave reactor set for studying Micro weave heat & un-heat effect.(GPS-1000C)

Flow type catalyst reactor set for reducing environment-load.(CCR-1100G)

Dry aluminum block bath for Oxygen reaction, Hydrolytic cleavage, Constant temperature preserving.(MG-3000 etc.)